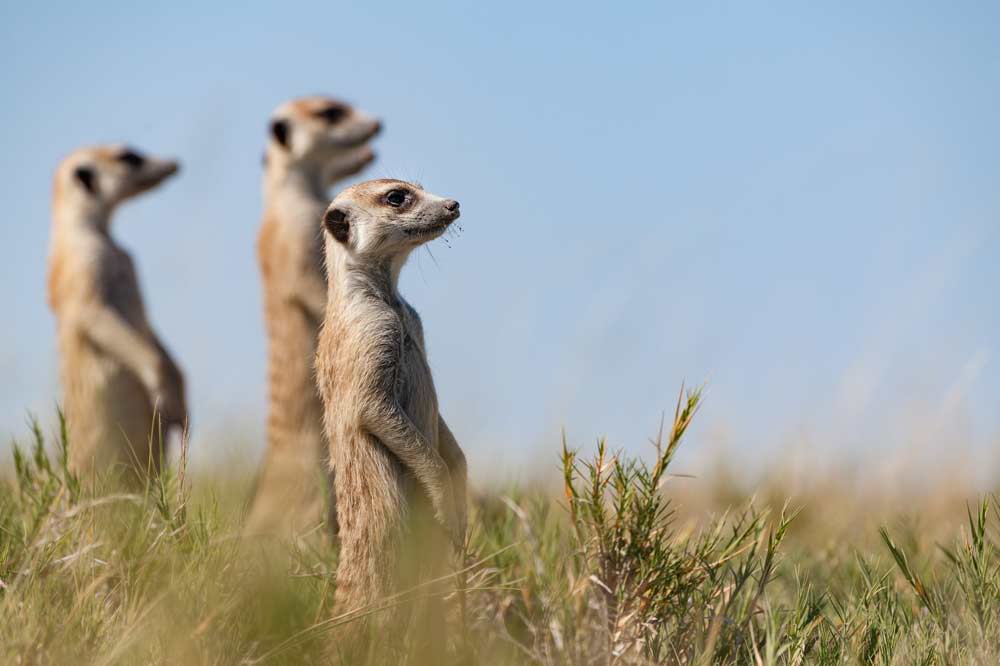 How can you not love a meerkat?
But do you know where to find one (or many)?
Namibia is your best bet as that is where they like to hang out - in the Namib Desert. They also live in the Kalahari Desert in Botswana as well as a few other places (see our Southern Africa Tours for options).
Meerkats hang out in clans - usually of around 20 but can have up to 50. At around 30 cms tall they weigh less than a kilogram.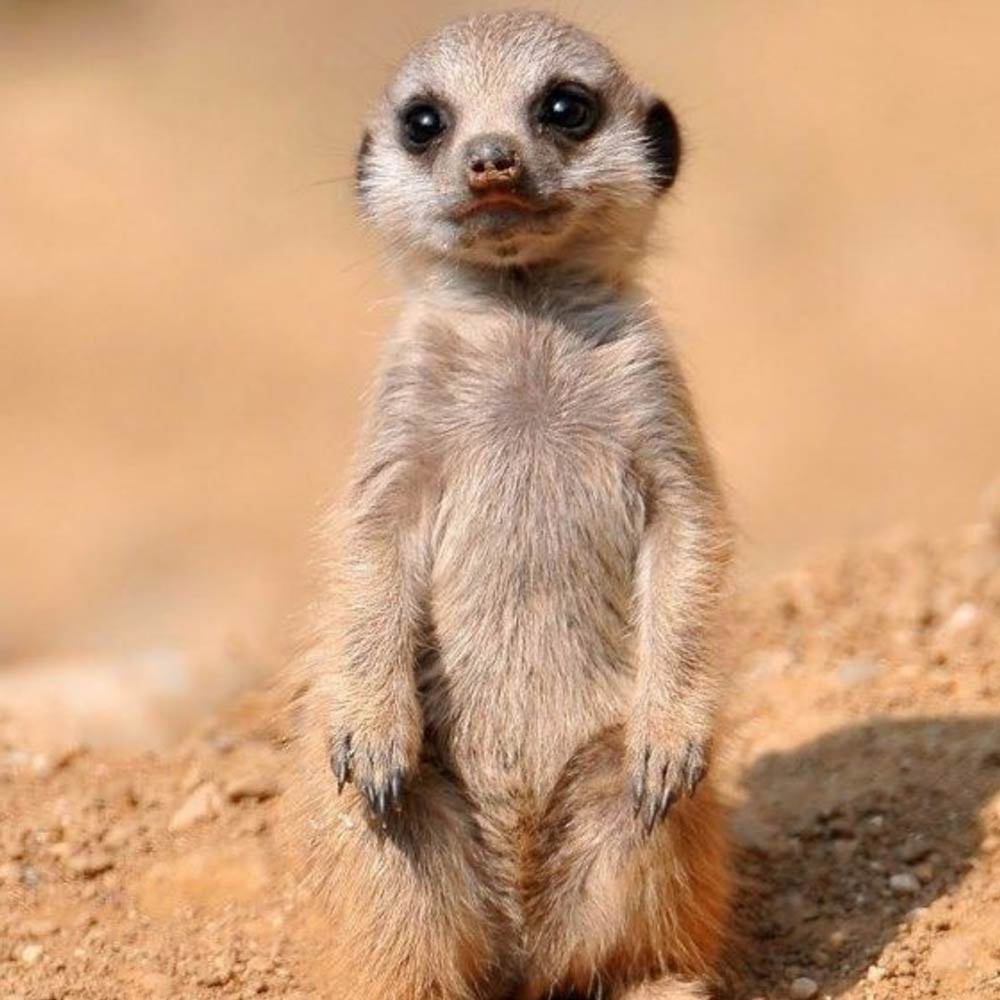 A few other fun Meerkat facts:
Their latin name is suricata suricatta and they are part of the mongoose family - the only members of the mongoose family that don't have bushy tails.
They use their non-bushy tails to balance when standing.
They live in burrows and only go outside in the day time.
They have great eyesight and can spot predators in the air from more than 300 m away. The dark patches around their eyes cut glare from the hot desert surface.
A clan of meerkats always has a sentry on guard to watch out for predators while the others forage for food. The sentry finds a high spot like a termite mound to watch guard and scans the sky for predators such as eagles and hawks.
If the guard spots danger, there are different ways they communicate depending on what type of danger - if it's low, high or urgent.
Meerkats dig safe places called bolt holes around where they are foraging for food where they can hide in an emergency. If they are caught out in the open by a predator, a meerkat will try to look fierce, lying on its back and showing its teeth and claws. If a group is confronted, the meerkats will stand together, arching their backs, raising their hair and hissing. This sometimes fools an attacker into thinking they are a single large, vicious animal.
A babysitter stays with the newborns while other members of the clan go out hunting for food.