If you've ever wanted to know what to eat in India, here a local friend of our shares about the food in Delhi.
Delhi is a melting pot of every region in India, so you can sample the cuisine of the entire continent.
Whether it's feather-light dosa pancakes from Kerala, Bengali mustard fish, machher jhol, Punjabi butter chicken or a sizzling Rajasthani tandoori you'll find it here.
But Delhi is much more than the sum of its curries. There is a cosmopolitan mix of Italian, Chinese, European cuisine as well, and a growing sophistication in fine wines. Many of Delhi's opulent five star hotels have the edge on dining and attract a well-heeled crowd of locals and visitors alike.
If you're looking for the ultimate tandoori feast, tuck into the lamb at Bukhara, in the ITC Maurya Sheraton Hotel. To savour the real taste of Old Delhi, dine at Karim's near the Jama Masjid, which has been going strong for generations.
To eat like a local try Delhi's famous street food, called chaat. You'll find a dazzling selection of chaat classics like golgappas, dahi papdi chaat, bhelpuri, aloo tikki and chola bhaturas.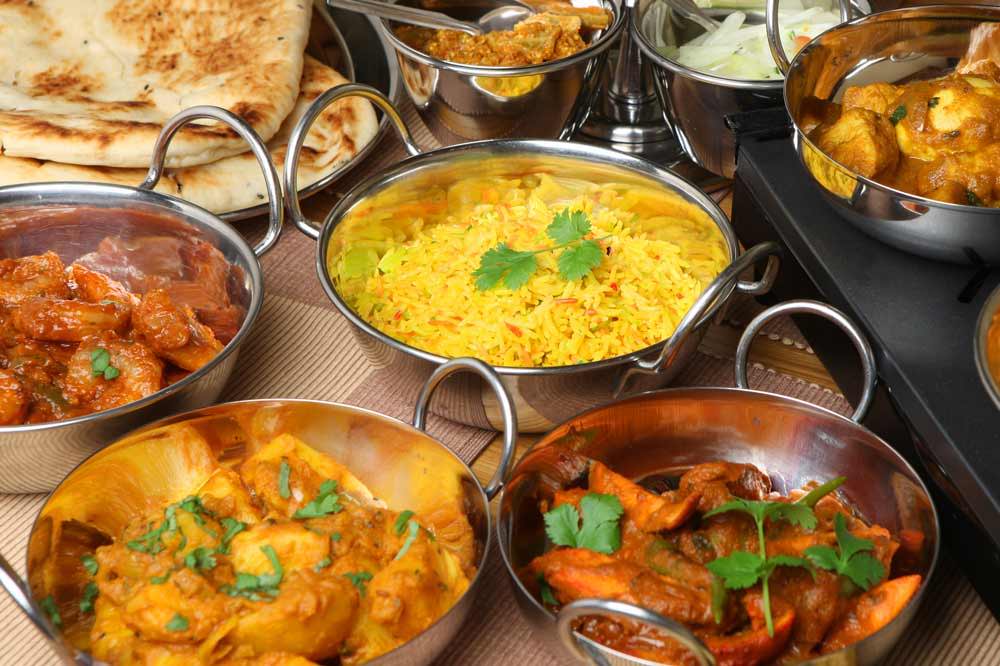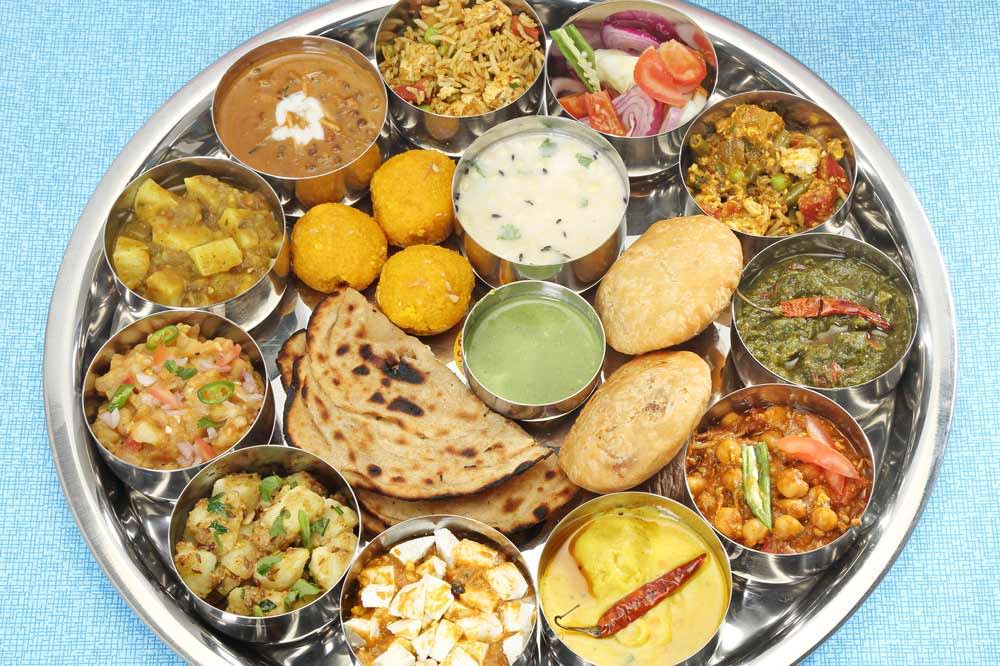 Favourite street food places in Delhi for the truly adventurous are Amritsari Lassi Wala in Chandni Chowk for the thickest, richest and the most delicious selection of lassis (India's yoghurt based smoothies) in Delhi. Try the yummy pistachio and saffron. For kulfi, the ice cream of India, look no further than Roshan Di Kulfi in Karol Bagh, it's a Delhi institution, always packed. For the best samosas in town, it's got to be the Tewari Brothers, located in Chandni Chowk and throughout India, where the senior Mrs Tewari, who is more than 90 years old, specially prepares the secret spice mixture. Eat them fresh from the fryer.
And don't forget dessert! Indian sweets are addictive and served at every festive occasion. Pop a hot gulab jamun or jalebi into your mouth and you'll find out why.
And here is a little local tip: as you can tell we love curry and the best place to eat it is in India but for those times when we are not in India, we buy and cook with the yummy curry spice blends that Claudette from No Worries Curries makes. You can order these online at: https://noworriescurries.com.au
---