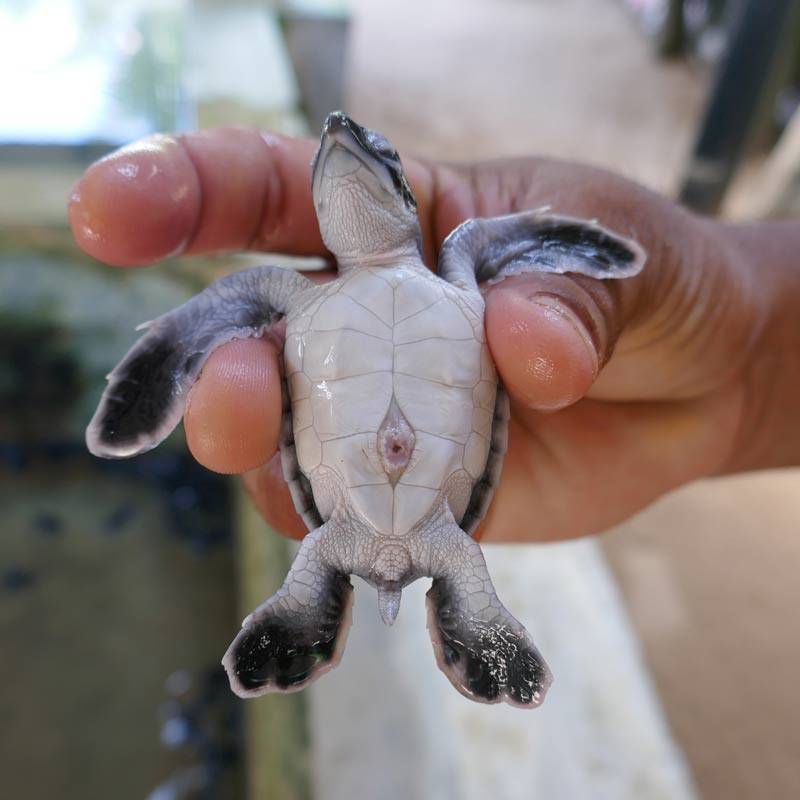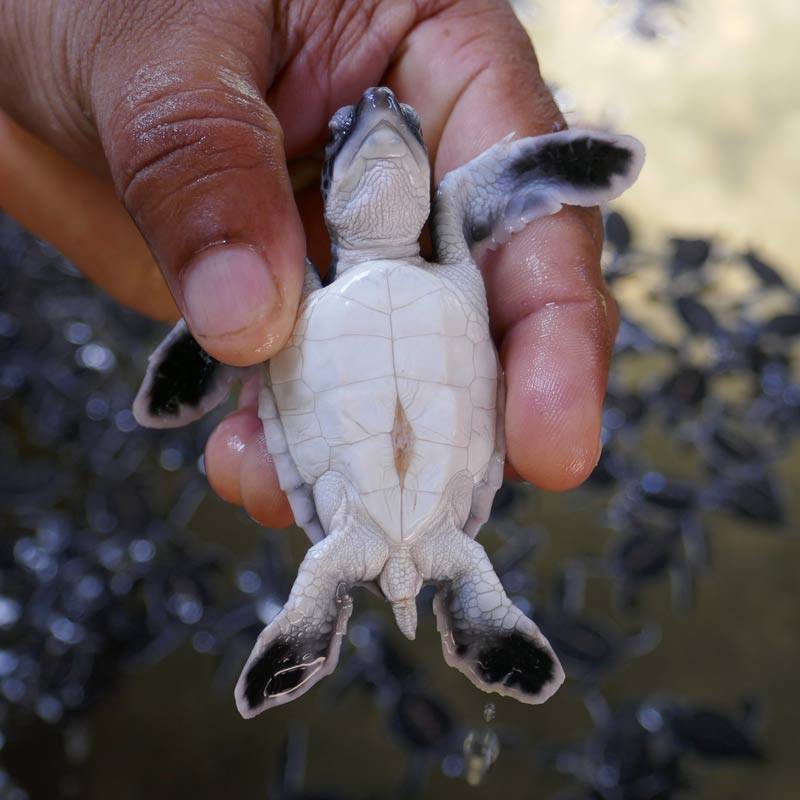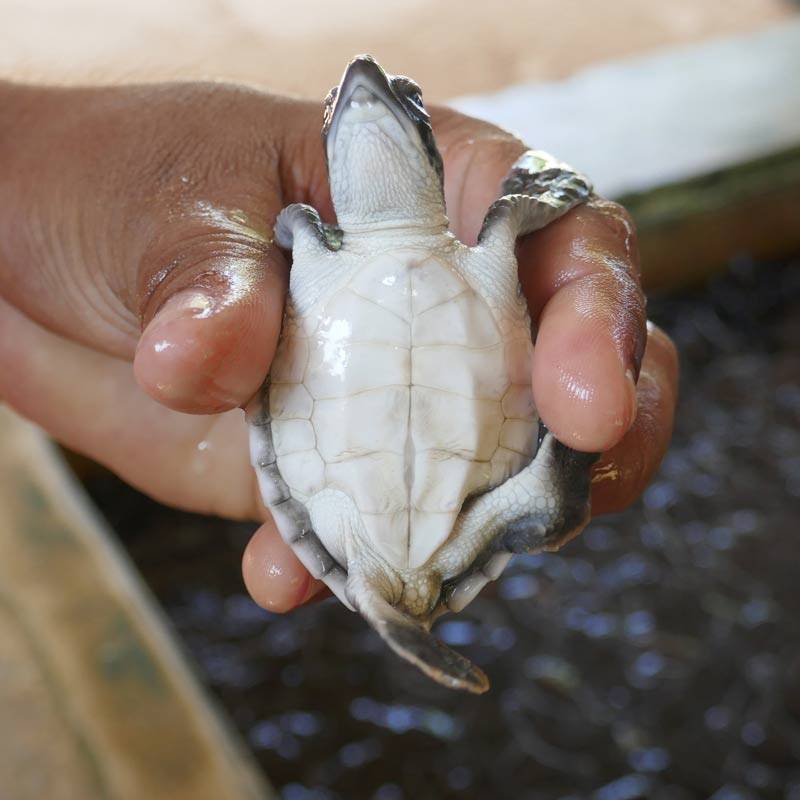 Did you know that turtles have belly buttons?
It's true, but only for around 3 days.
When they first hatch they have a belly button that slowly closes over the next 3 days.
On the Sri Lankan coast, about an hour and a half South of Colombo is Kosgoda. It seems the beaches of Kosgoda are a fantastic place to lay your eggs if you are a turtle.
There are various research centres and turtle hatcheries in the area and in May 2019 we (Nikki and Nicola) visited the Victor Hasselblad Sea Turtle Research & Conservation Centre and were shown around by our lovely guide Daminda.
There are 5 different types of turtles that come ashore, the most common being the green turtle and the loggerhead turtle.
Mothers come ashore to lay their eggs at night and to protect the eggs, the conservation team collect the eggs and bring them into the hatchery.
It takes 48 - 62 days for the turtles to hatch. The temperature of the sand determines the sex of the turtle - warm sand is for females, cooler sand for males.
When they hatch at night, there is a light shining in the hatchery and the turtles crawl towards the light. If they hatched on the beach the sea would be lit up by the moon and stars, so it's as though they are crawling towards the sea. Instead of the ocean, they then fall into a concrete box with sand where in the morning they get collected and put into a tank.
There are 3 tanks – one for day old turtles, another for 2 day olds and a third for 3 day olds. The turtles get moved each day.
Turtles are most vulnerable in the first 3 days and by day 3 not only is their belly button closed, their shell is harder.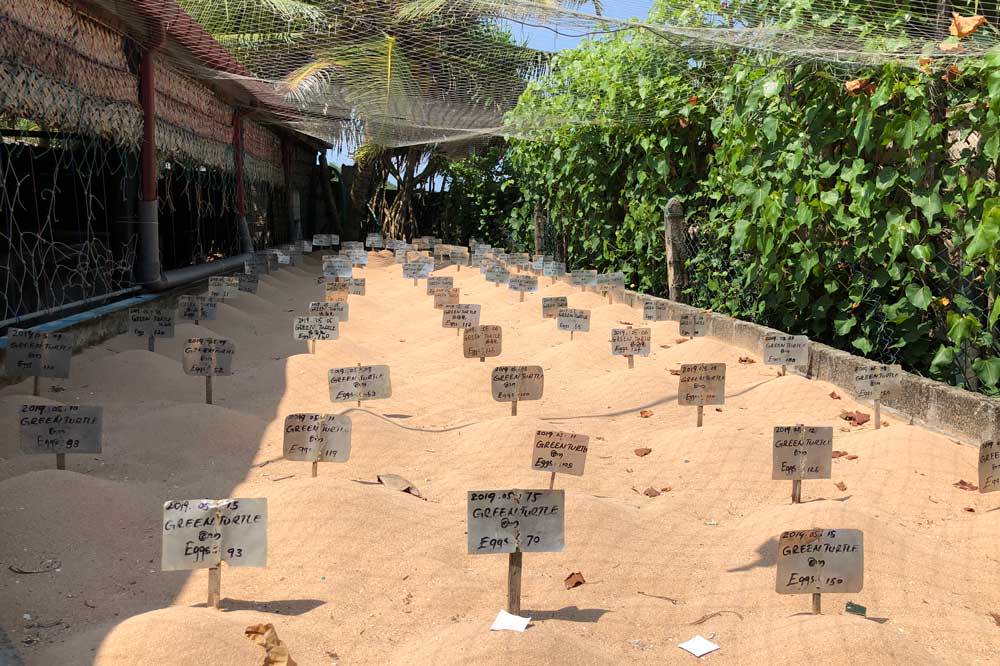 Turtle hatchery with labelled nests.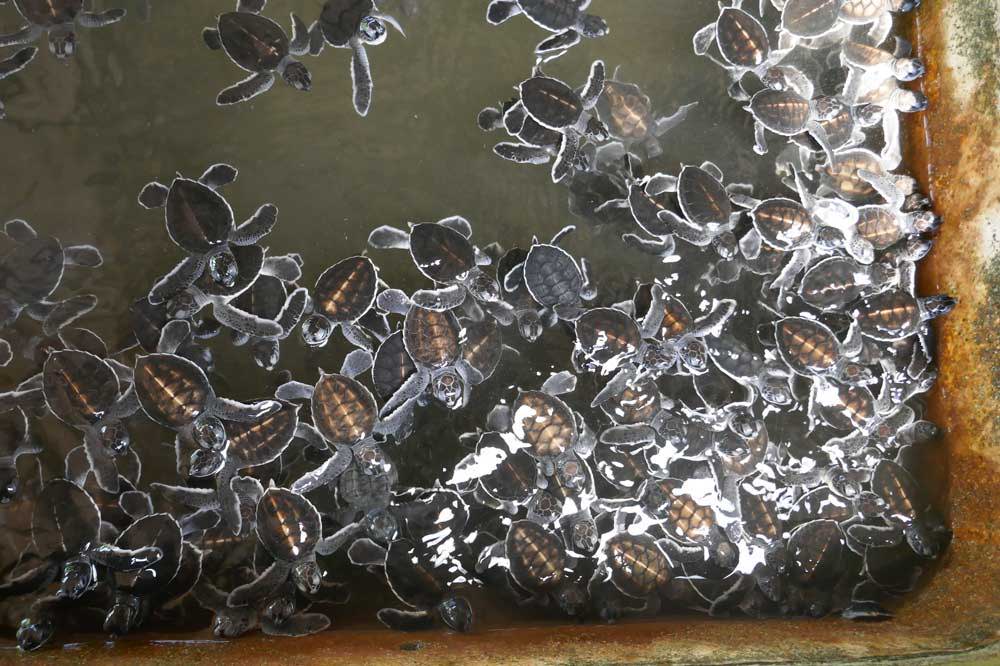 Pond with day old baby turtles
After 3 days they are released - they are placed on the sand and the turtles then crawl into the ocean.
This is an important part as turtles return to lay their eggs on the same beach where they were born. If you place them directly in the water, they don't know which beach they came from.
From here, scientists are not sure what turtles do until 20 - 50 years later when they mate and return to lay their eggs. The adolescent years of a turtle are a mystery.
Hospital and research centre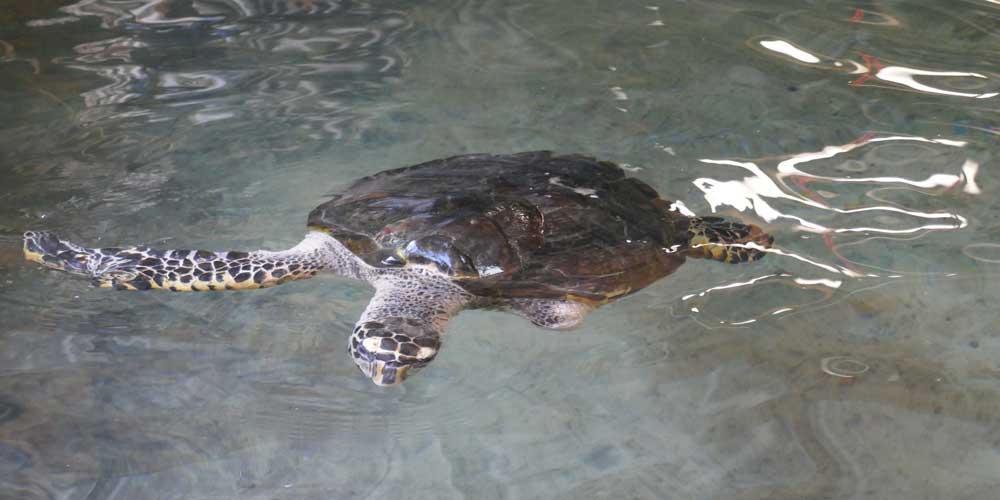 There is also a hospital at the hatchery for deformed and injured turtles that wouldn't otherwise be able to survive in the wild. Some are missing an arm or a leg, some have deformed shells. Some injuries are from propellor boats, fishing nets or shark attacks. The ones that recover will be released back into the wild, otherwise, they have a new home and will stay at the centre.
With Sri Lanka being predominantly Buddhist, they believe every creature should stay alive and so they do their best to keep them alive.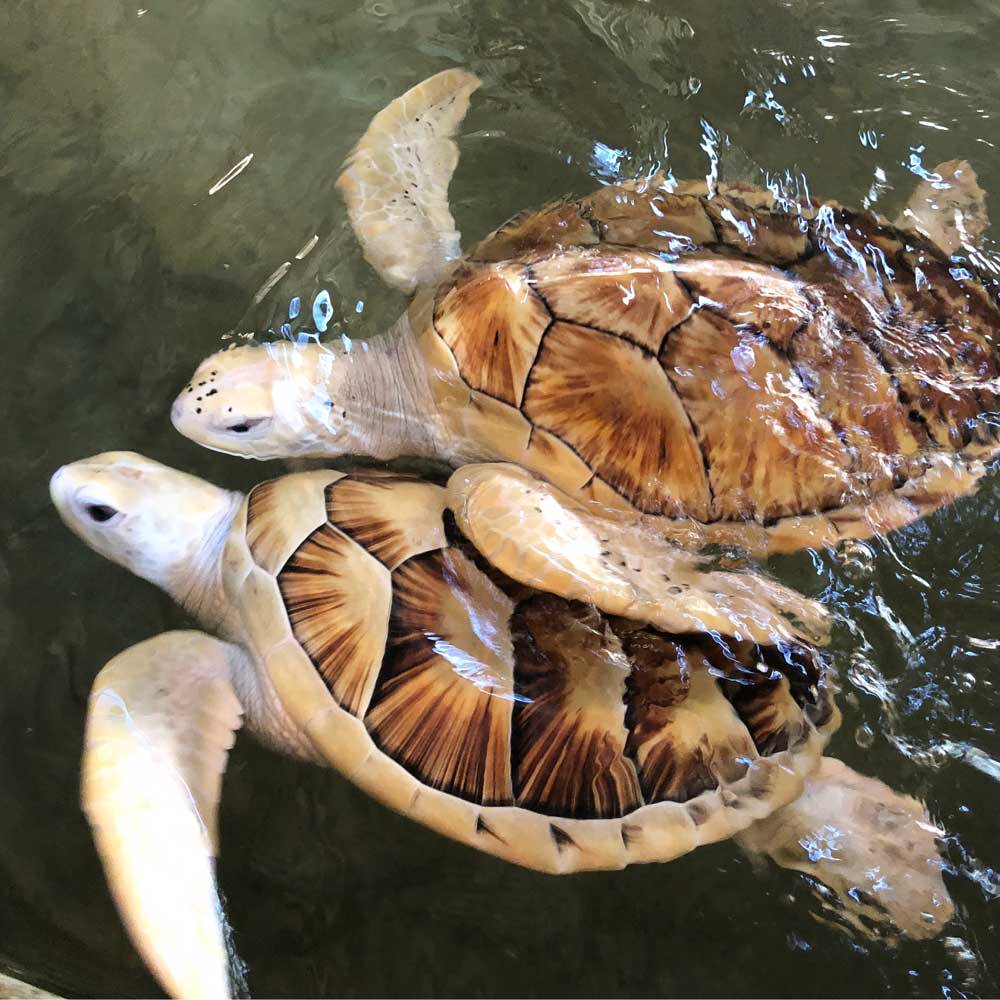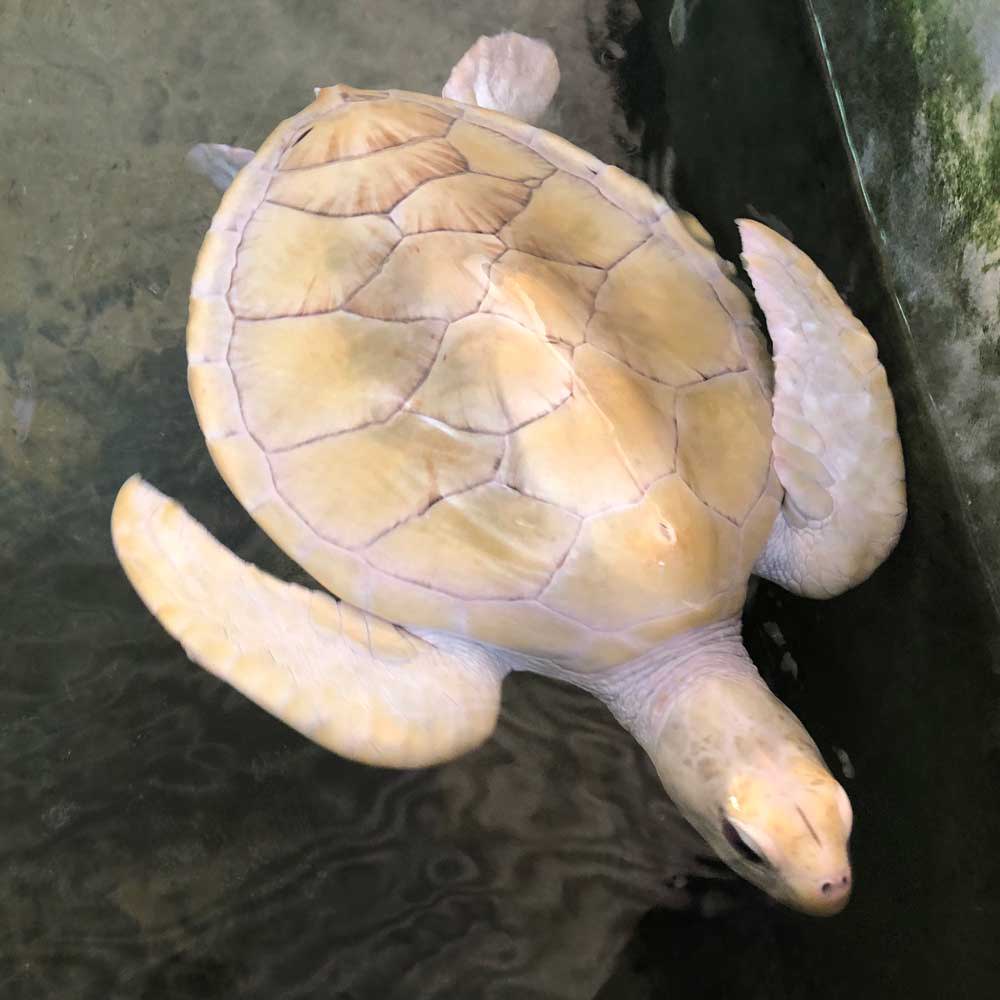 The centre is even home to rare albino turtles. These are kept at the centre as they would not survive in the wild - they are too bright and would be gobbled up.
There are partially albino turtles, where the turtle is white and the shell has some dark markings. Around 1 in every 100,000 turtles are estimated to be partially albino.
A full albino turtle is very rare - this is where the shell is also white and occurs only around every 1 in 1,000,000 turtles.  
A few turtles are kept at the centre for research and once the research is complete they are returned to the ocean.
We had a fantastic time at the centre and highly recommend a visit. This can be added to any Travelbay Sri Lanka Tour. 
And if you love turtles, Borneo is another great spot to visit a turtle conservation centre, Selingan Island is home to a very successful breeding program where at night you can watch the turtles lay their eggs.
---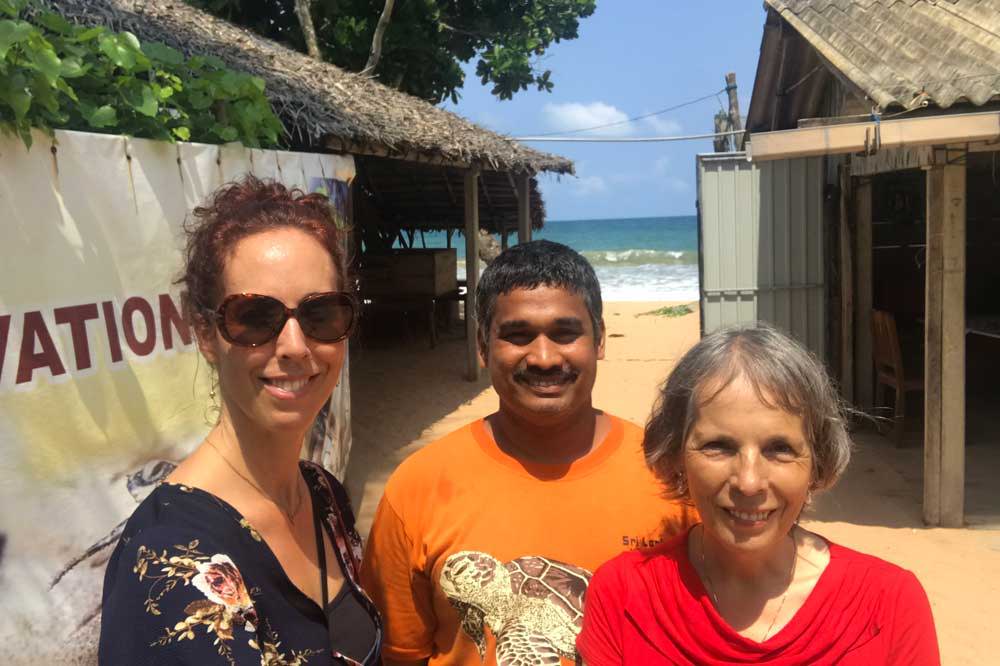 Thanks to Daminda and the team at the Victor Hasselblad Sea Turtle Research & Conservation Centre. You guys do an awesome job.
---
Travelbay Sri Lanka Tours