Ba Na Hills has recently grown in popularity after the Golden Bridge was opened in June 2018 (also known as the Hands Bridge) - images of the spectacular looking bridge went viral and many of our customers began to request a visit to Ba Na Hills be included in their itinerary, some thinking they were simply going to visit a scenic and spectacular bridge.
We (Nikki and Nicola) decided we had better check it out for ourselves so went on a visit in March 2019.
Things are not quite what they seem so we are glad we went!
Sun World Ba Na Hills is actually more of a massive theme park located around 45 mins West of Da Nang in central Vietnam and the bridge is not exactly a real bridge but more a walkway tourist attraction - still pretty cool though.
Some people love Ba Na Hills and others feel the opposite. Nikki thought it was ghastly whilst Nicola quite enjoyed the visit but would not go again.
Below is a more detailed account along with some photos we took, so if you are considering going you have a more realistic idea of what to expect.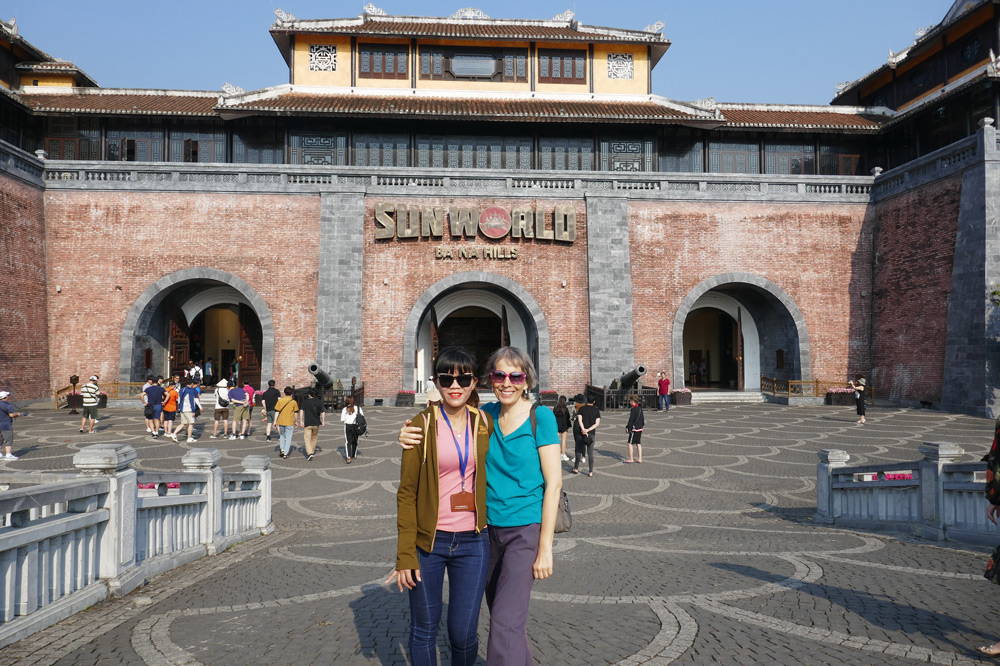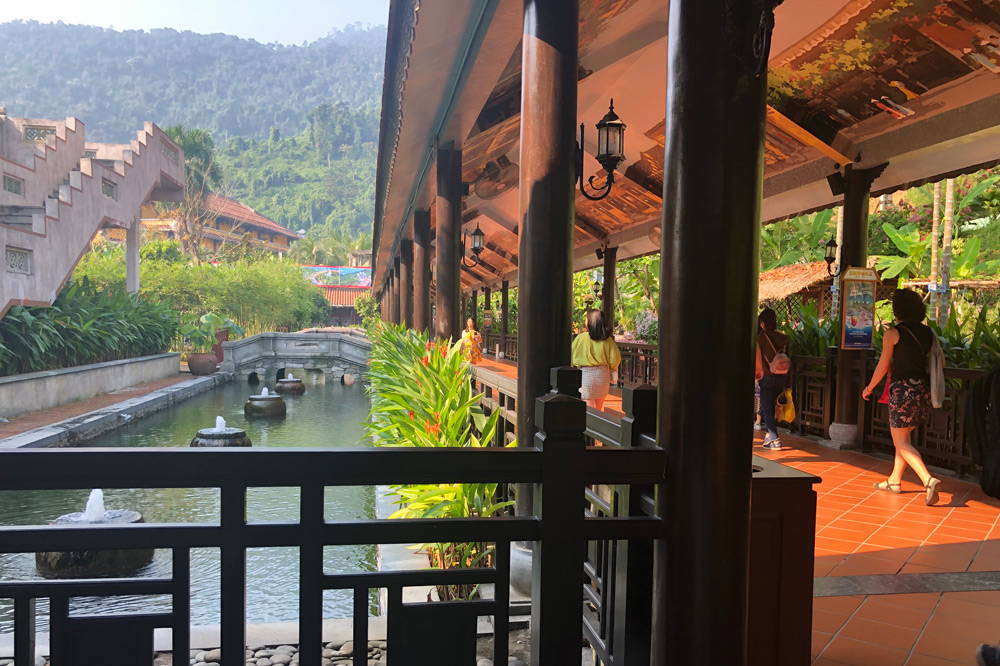 A visit to Ba Na Hills starts with a grand entrance - the parking lot is huge which gives you an indication of how many people can be catered for. The walk to the cable car is quite lovely with every aspect having been given attention.
The cable car itself is an experience - it is reportedly the longest cable car in the world and the views are wonderful. However we were lucky as we were told often the views can be limited such as when it is cloudy or misty in the early morning.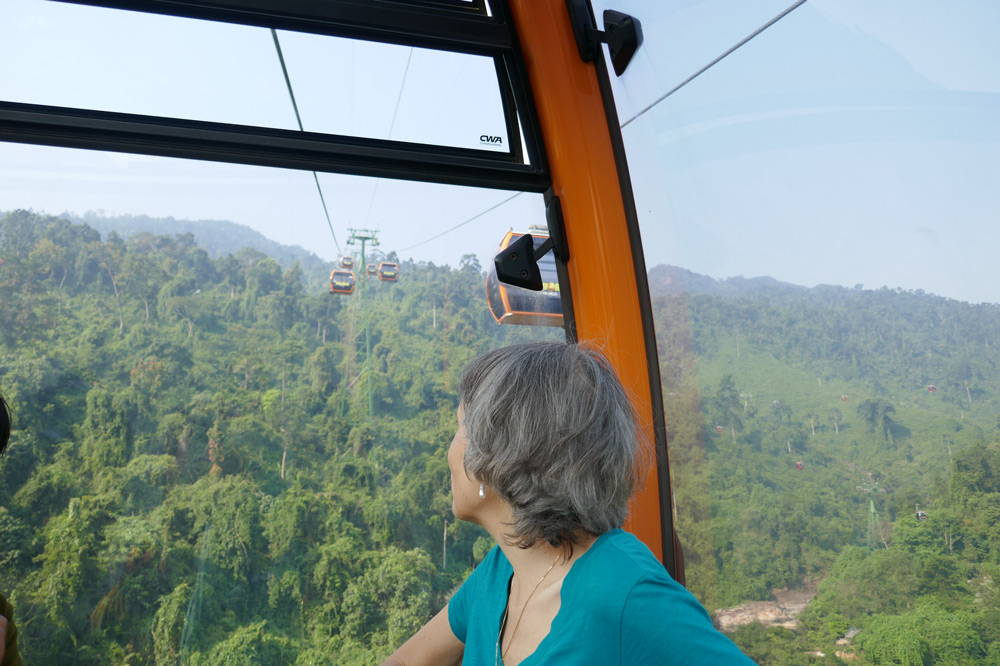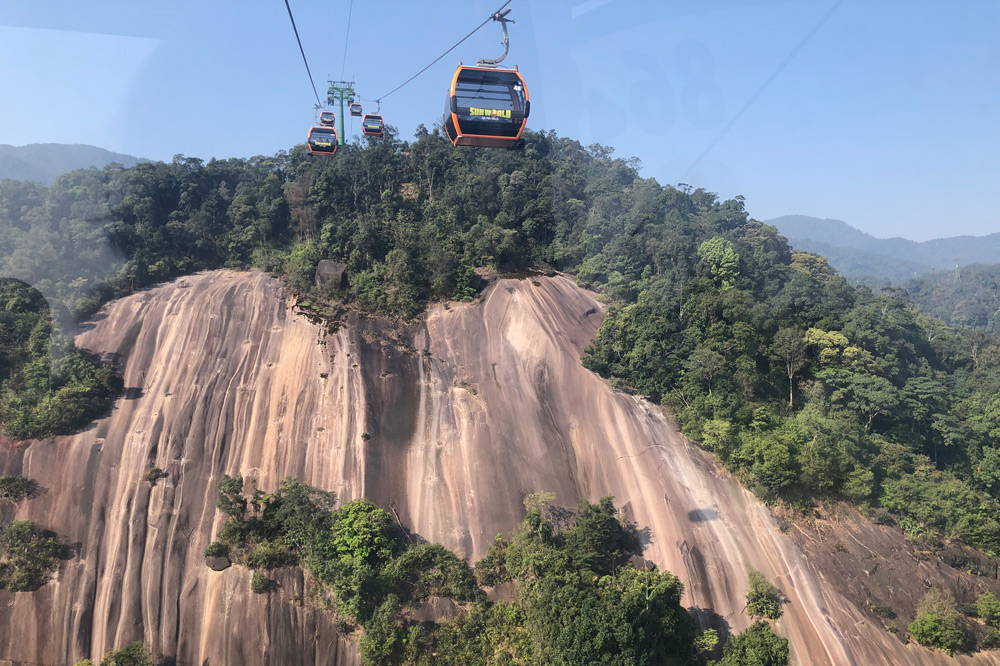 The first stop is the Golden Bridge which is indeed fun and special. However it not exactly a genuine bridge, but more of a walkway built as a tourist attraction. It can be quite crowded with many tourists mostly taking photos.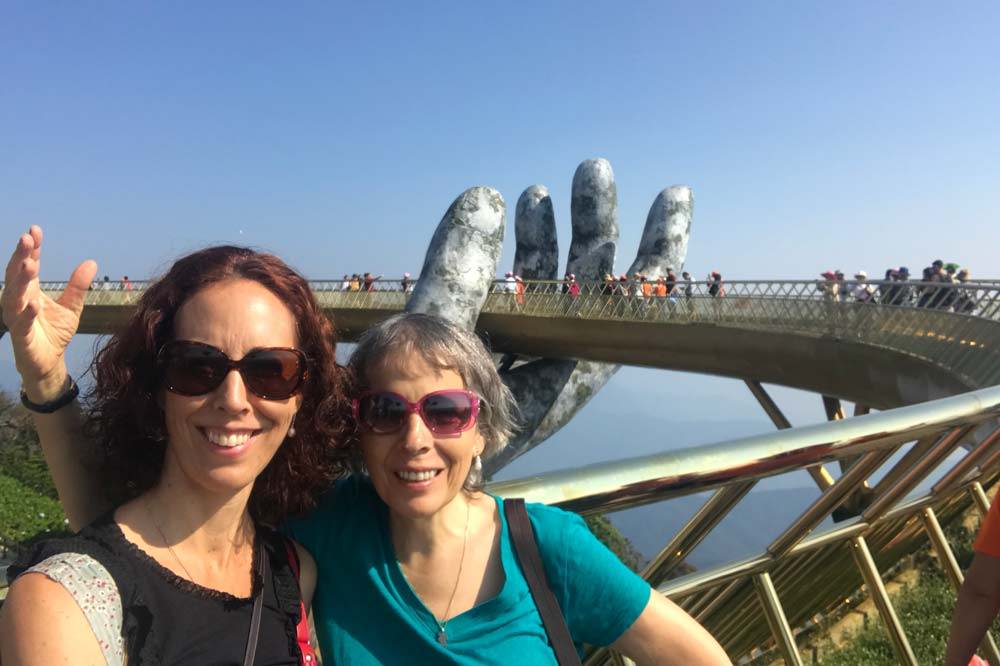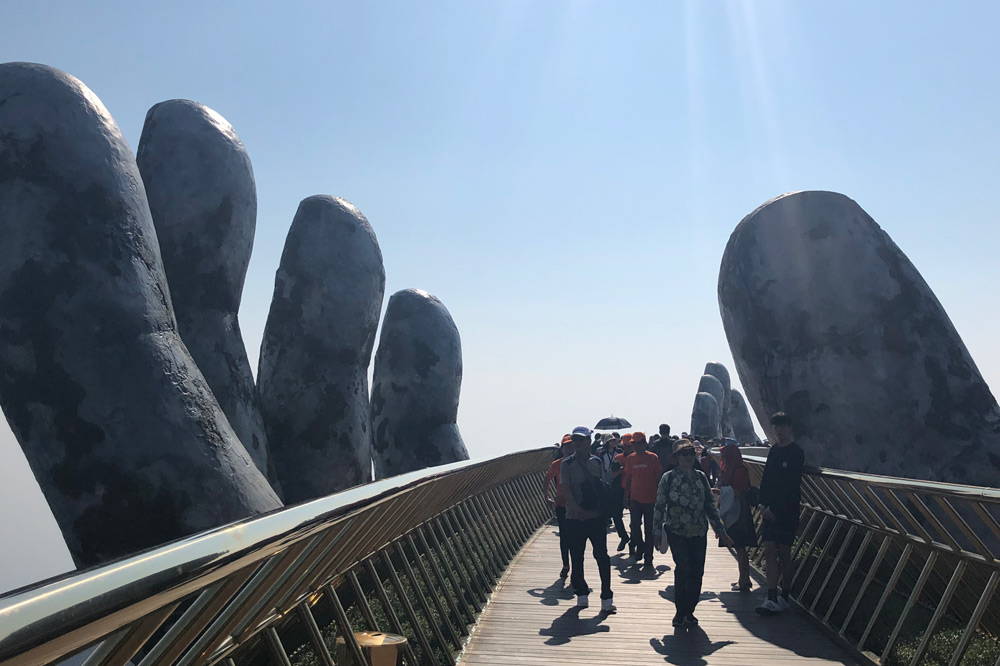 Next stop are the flower gardens, Le Jardin D'amour, French wine cellar and Linh Ung Pagoda.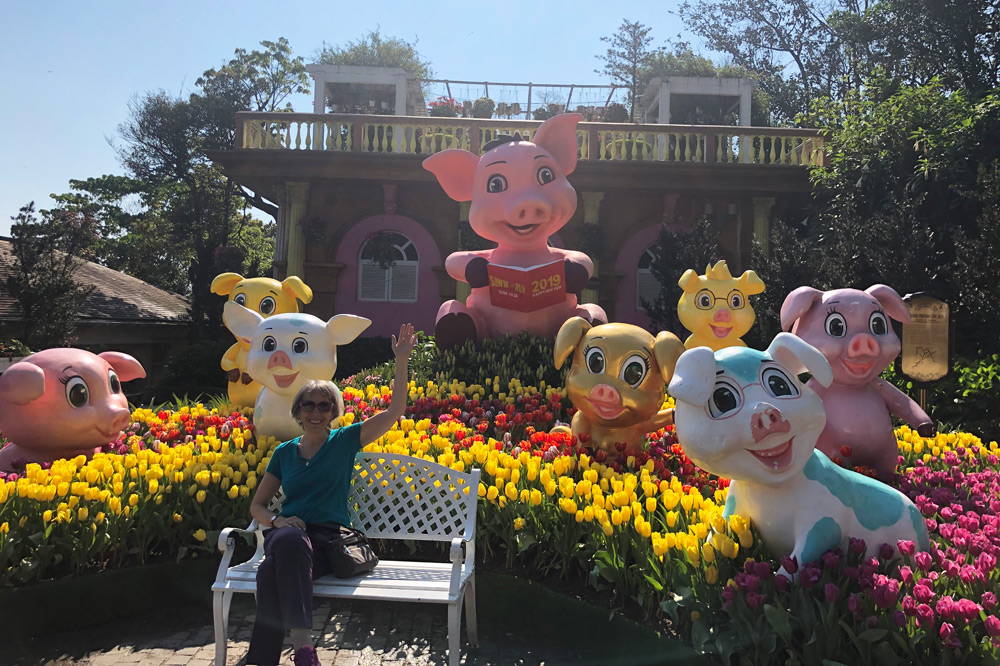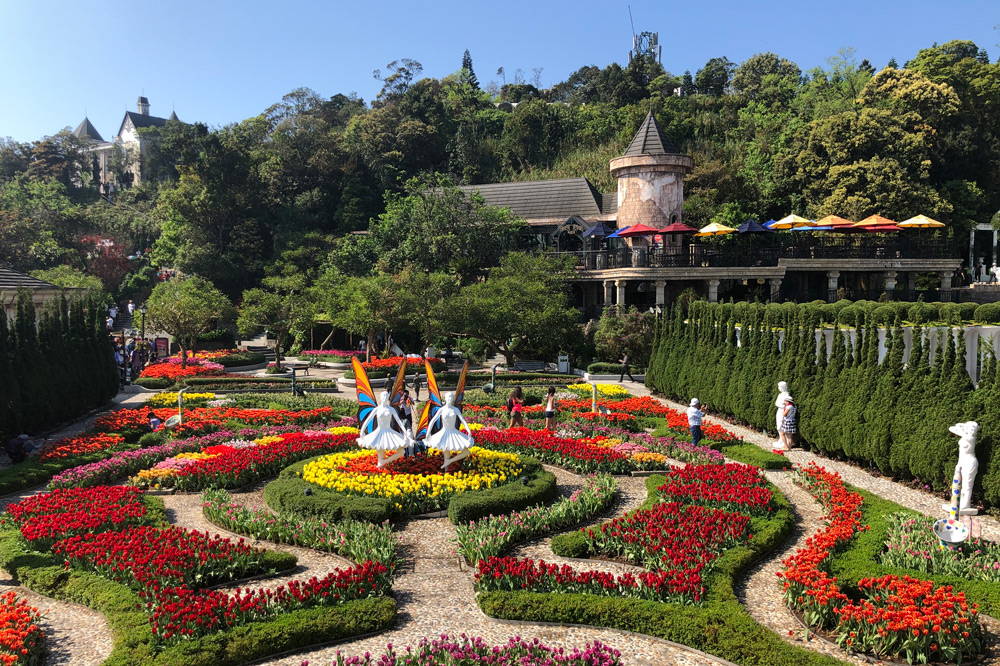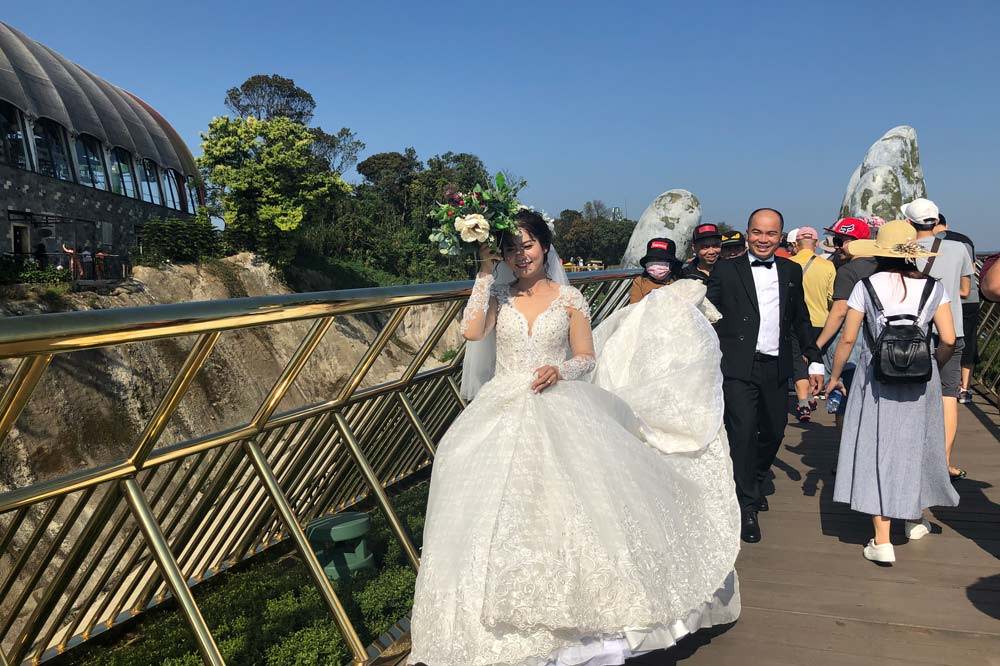 A second short cable car takes you to the summit where you'll find a hotel and amusement park. There are also various places where you can stop for a drink or something to eat.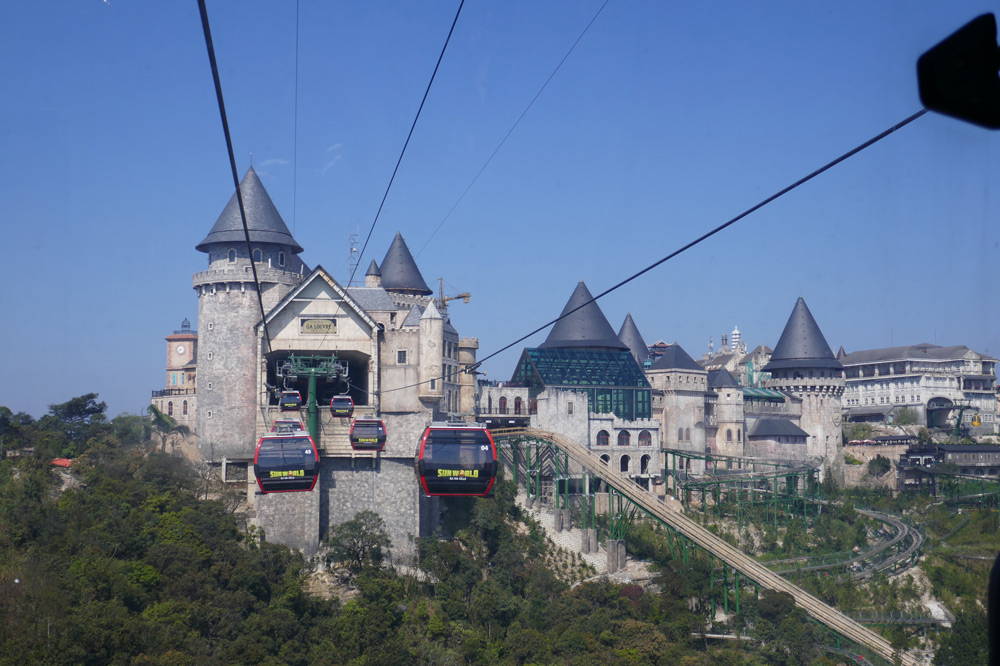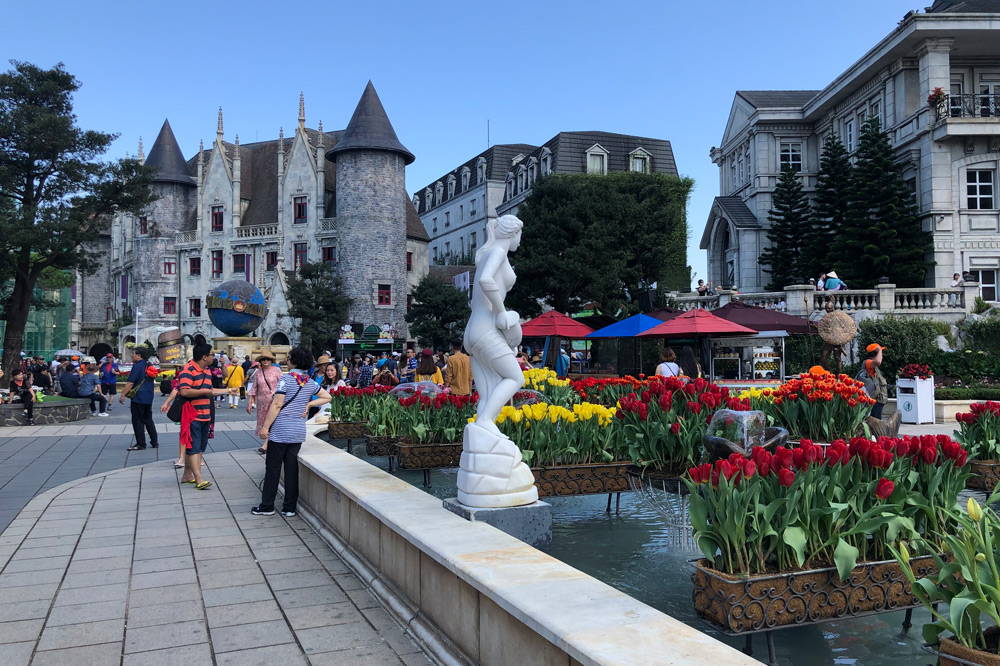 The amusement park is one key part of Ba Na Hills. It includes all sorts of interactive games and various rides for kids of all ages. Most of it is indoors in a 3 storey building except for the roller coaster - which is more like a toboggan.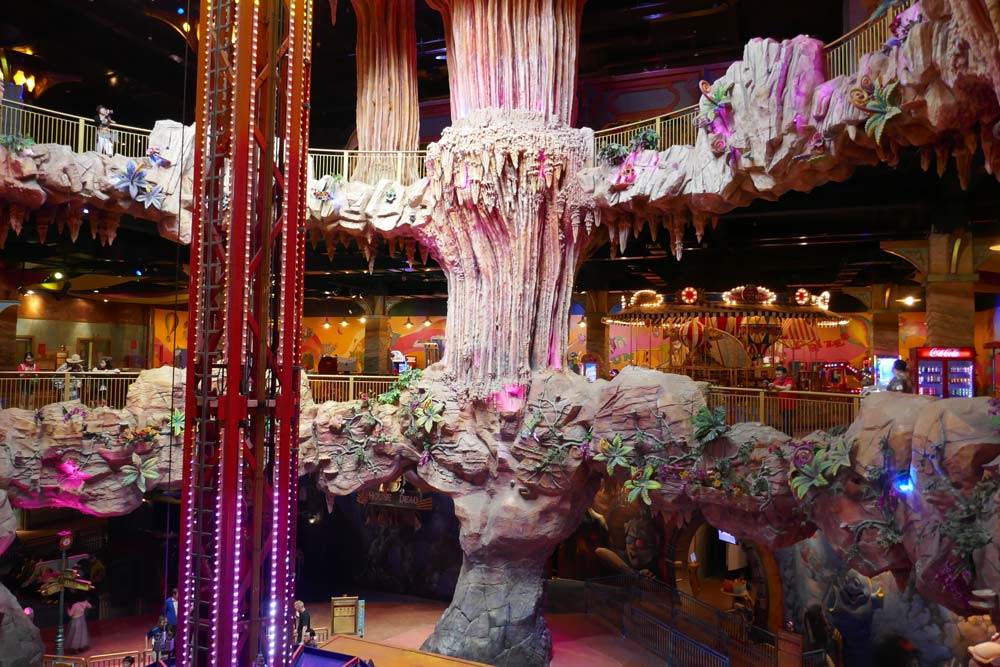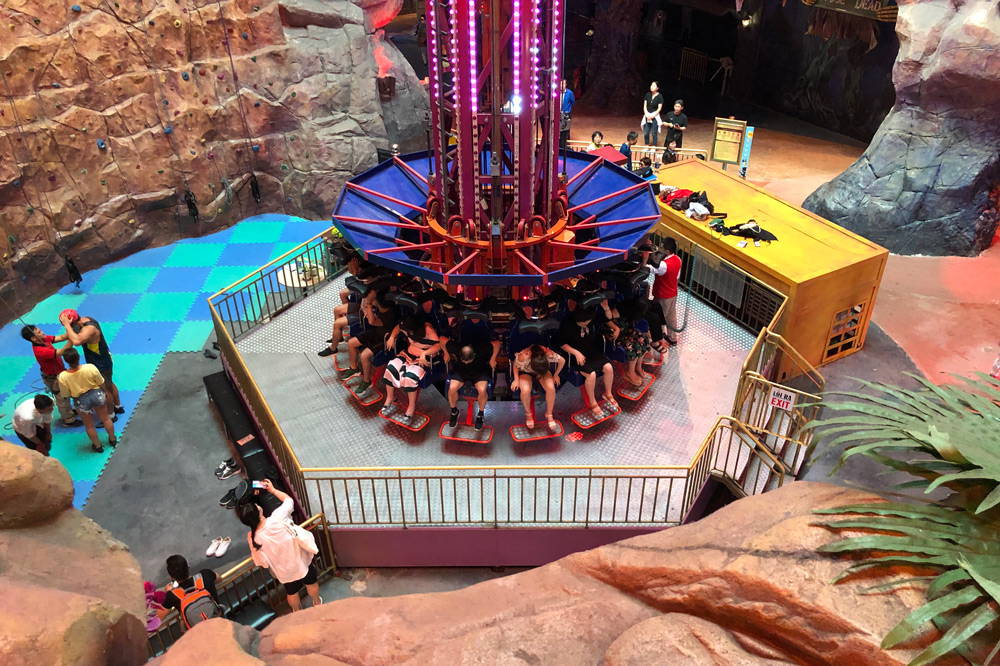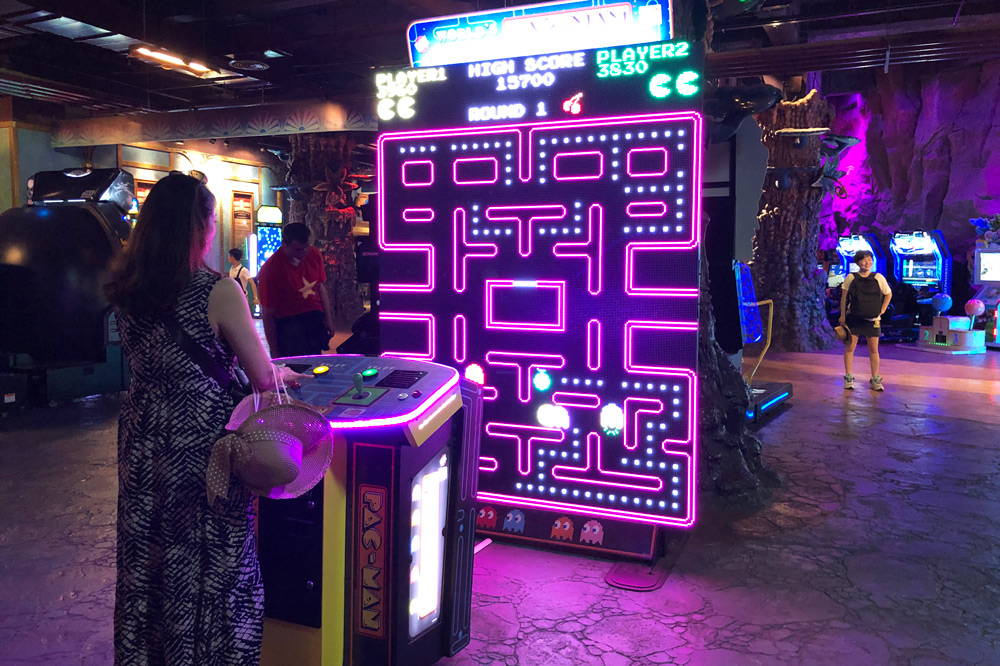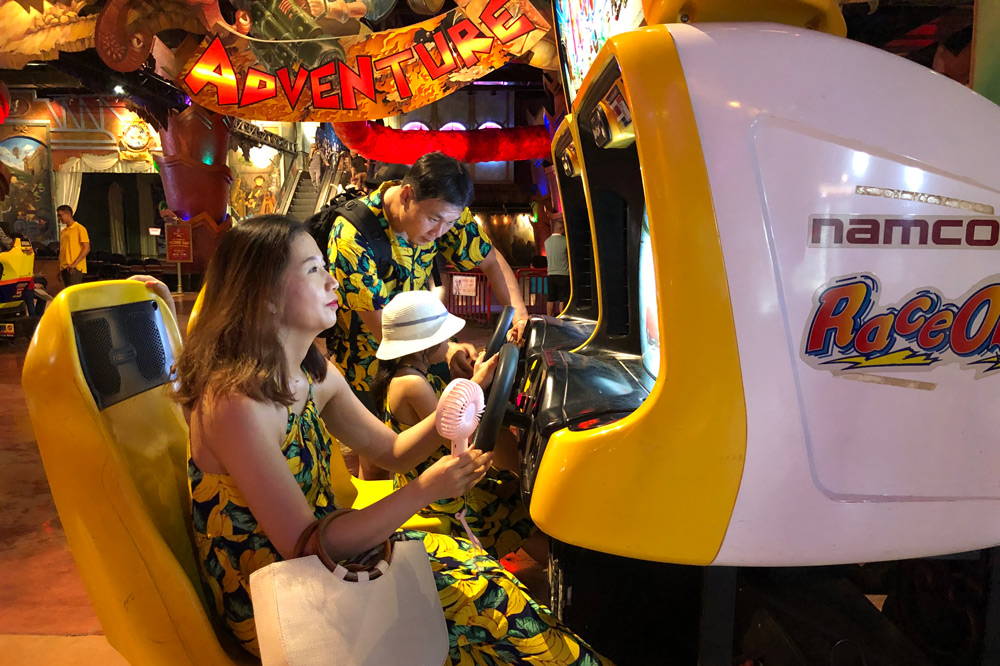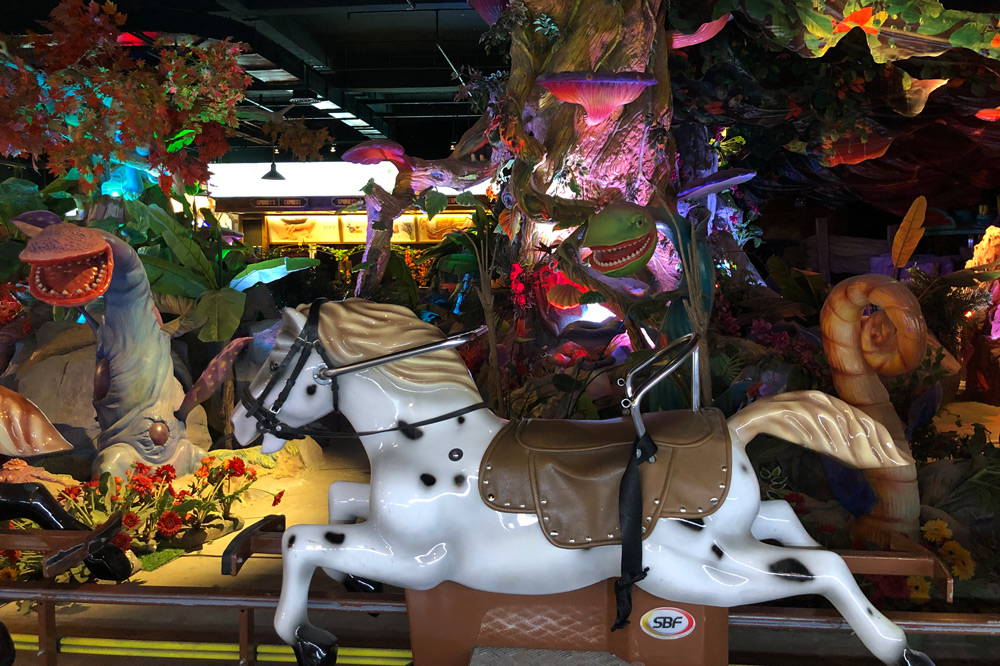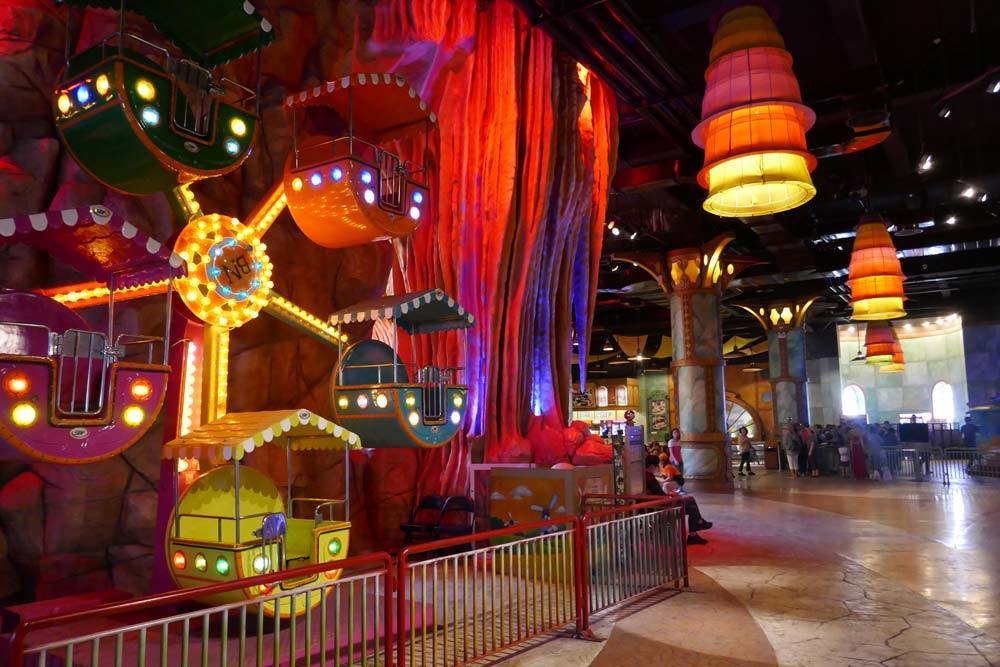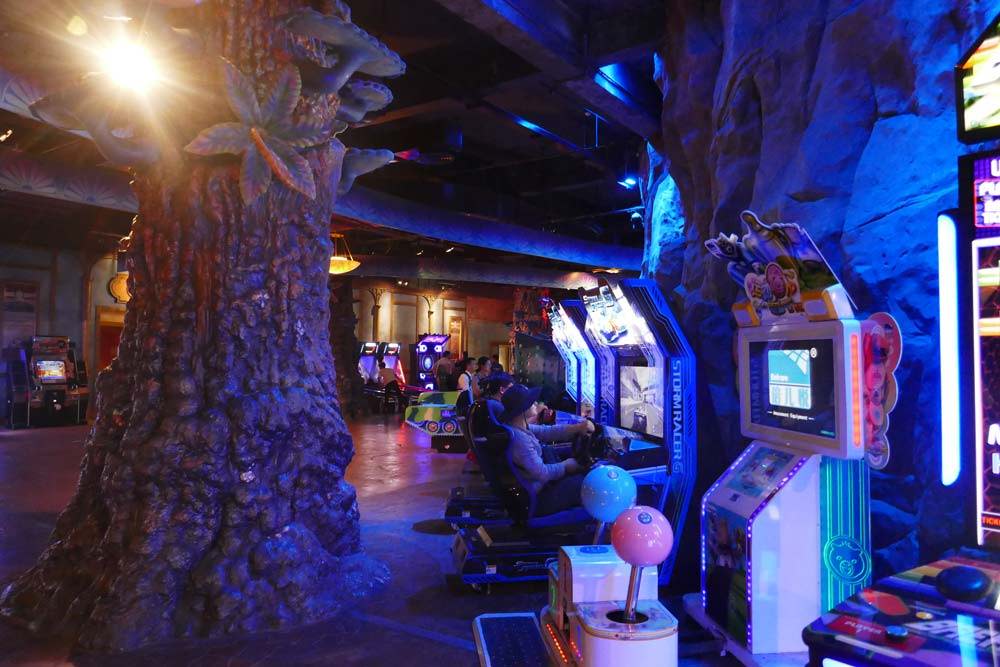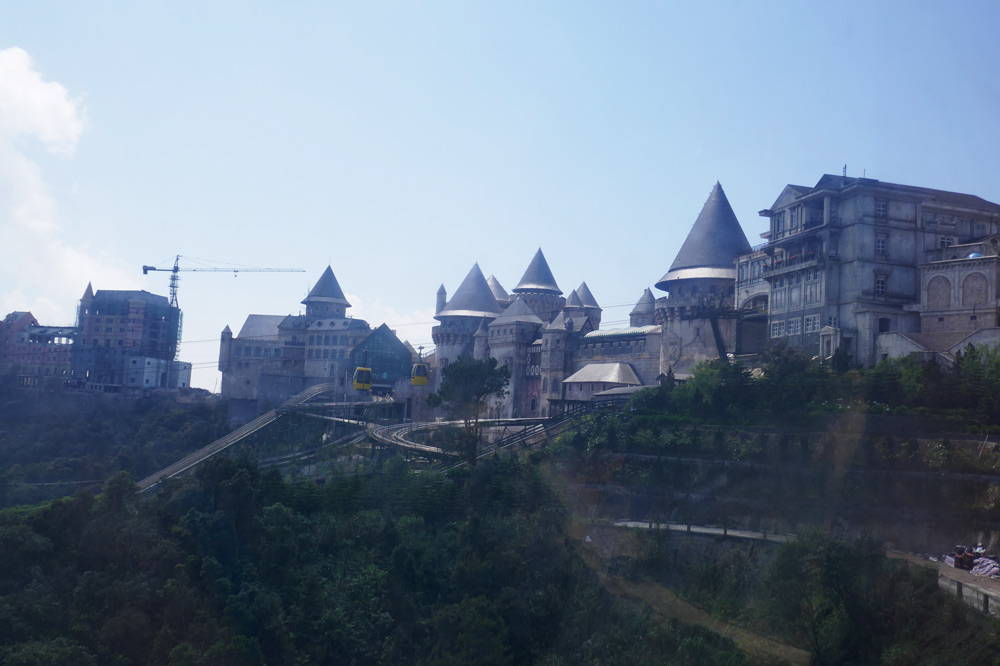 When we were there we saw very few other Westerners. There was several couples taking wedding photos, huge crowds, coach loads of Asian tourists especially from China who seemed to be enjoying themselves and the children liked it too. There were lots of great gardens and landscapes and also music playing everywhere (a bit loud for us), walkways, cable cars - you name it but heaps going on and to look at in every direction. It is quite staggering what they managed to build and accomplish at the top of this huge hill.
Sun World Ba Na Hills could really be anywhere in the world, perhaps even in France as it has a little fake French vineyard and castle or in Holland (as when we were there they had masses of tulips) or in Disneyland. If you enjoy that sort of thing and many people do including children, then you might like to visit. It receives good reviews. You would need to allow a minimum of half a day, perhaps more for a visit.
---
If you would like to add Ba Na Hills on as a day excursion, it can be added to any of our Vietnam tours for an additional price.
You can see our full collection of Vietnam Tours here and below are a few favourites. We also offer Vietnam Tailor Made Tours.