Sapa is a popular destination and can be visited all year round. What you will see depends on when you travel as the rice fields change at different times of the year according to the growing cycle. Unlike other places in Vietnam that have 2 - 3 crops per year, Sapa only has 1 crop per year – meaning once the rain comes the people start planting.
In the dry season from November to March there isn't too much in the fields. However, the misty mountains, beautiful scenery and cooler temperatures make it a popular time for trekking.
From April to May you will see the farmers out ploughing their fields. Due to the terrain of the fields (terrace style), they can't use ploughing machines and use buffalo instead. The buffalo are like their close friends helping them with the farming work.
As the rain starts around May the fields fill up with water - a favourite time for photographers.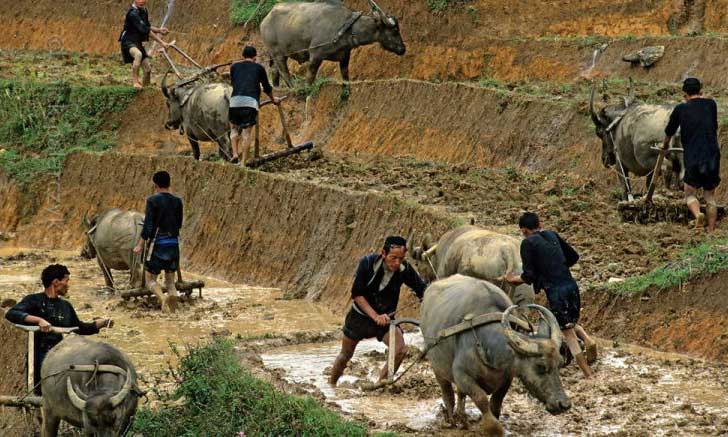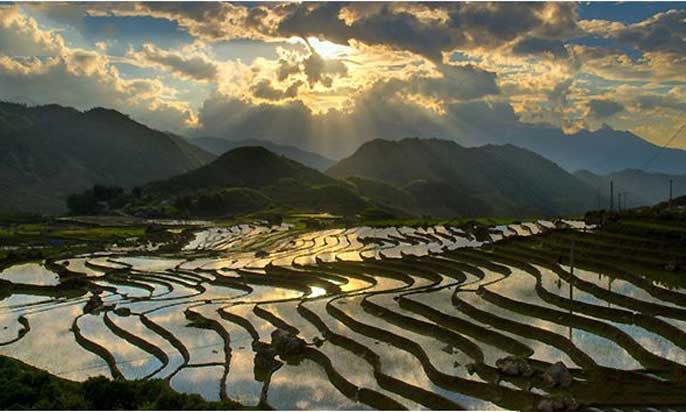 Planting then begins and the fields gradually turn green.
From June to August is the rainy season - the fields are green, but the rain can make the ground muddy which can impact on those wishing to trek. The temperatures are generally hot and humid at this time of year.
September is harvesting season and the fields begin to turn yellow as the rice ripens. Many people find this an ideal time to visit Sapa.
December to February is wintertime. The fields at this time will not be planted with rice but possibly have some snow instead.
---
We have a fantastic range of Vietnam Tous and Sapa (if not already included) can be added on to most Vietnam tours. You can see our full collection of Vietnam Tours here and below are a few favourites. We also offer Vietnam Made Tours.